Your form has arrived. Thank you.
Balloon Tour
---
Watch the millions of years of history of Cappadocia as well as the unique views of the valleys from the sky with the "Cappadocia Balloon Tour".
For the hot air balloon journey, which is one of the most eye-catching and unforgettable experiences for Cappadocia visitors, the air balloon located in front of the hotel is waiting for you to take off, especially for Kalsedon Cave Suits! Hundreds of balloons inflated with the first light of the morning and a gorgeous breakfast waiting for you before your flight…
Colorful balloons taking off at the same time and the sound of flames… When you take your place in the balloon basket, the take-off permissions are granted, and you begin to rise from the ground... The magnificent view of Cappadocia from above, the valleys where the wind takes you, hundreds of fairy chimneys beneath your feet, and possibly the most unforgettable experience of your life.
A unique story where you watched Cappadocia with admiration and also received your certificate signed by the balloon pilot in memory of the day… In Cappadocia, an unforgettable experience awaits you, where you will meet in the morning with hundreds of hot air balloons dancing in the sky, and fly with colorful balloons in Cappadocia, where nature and history are united.
You can also plan your visit to Cappadocia right now and enjoy this wonderful experience.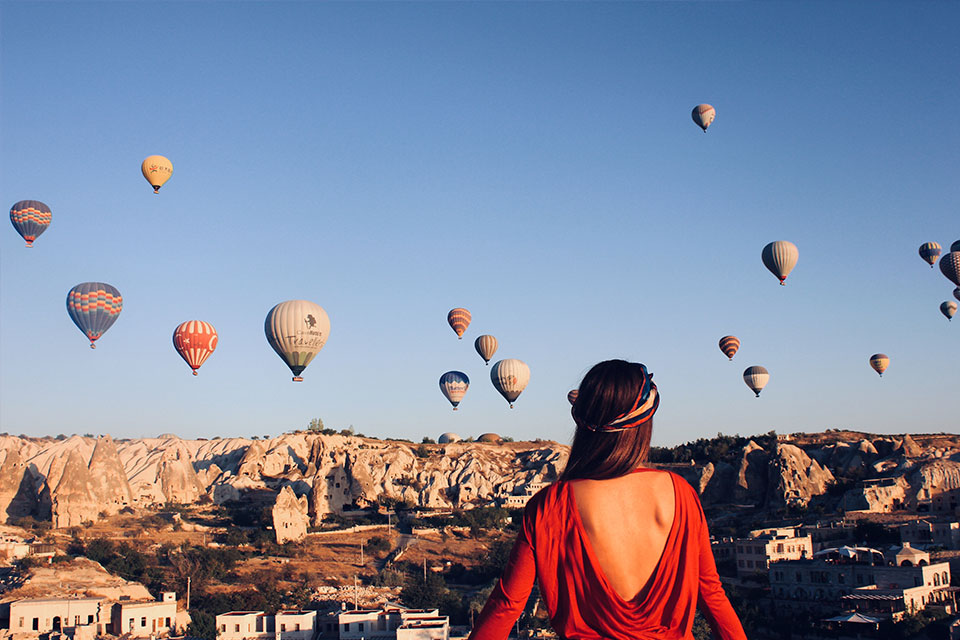 Historical Texture
Historical Texture
---
As Kalsedon Cave Suites, we invite you to discover the historical texture of Cappadocia, to feel its graceful ambiance, and to experience the joy of unique stories in our story that began in Çat Valley.