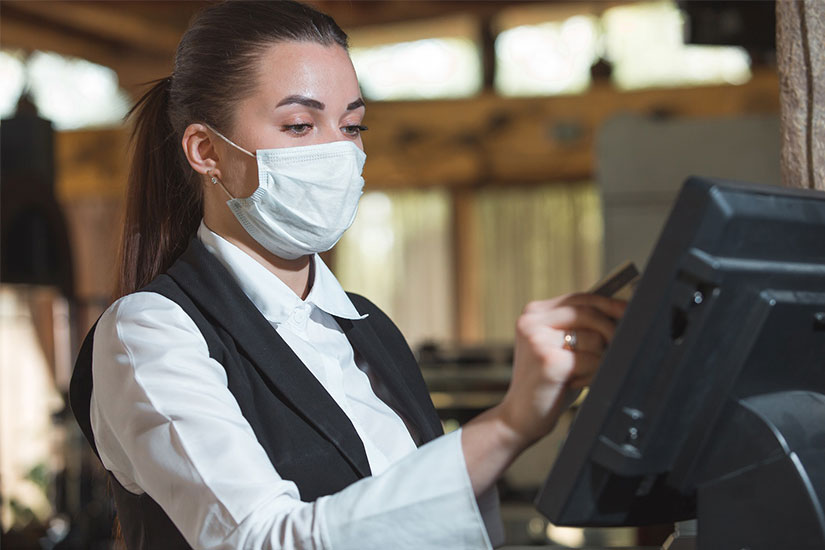 Kalsedon Cave Suites Covid-19 Policy
---
As Kalsedon Cave Suites, we care about the safety and health of our guests as well as their comfort. As a result, all developments concerning the Covid-19 Outbreak are closely monitored, and all necessary precautions are implemented decisively in our hotel.
In this context, T.C. Ministry of Health and T.C. Official instructions, recommendations and measures published by the Ministry of Culture and Tourism are implemented in an up-to-date manner.
Kalsedon Cave Suites Hygiene Studies
The precautions we take to ensure you, our valued guests, are safe in all areas of our hotel:
• In addition to the regular inspections performed by the contracted international accredited hygiene institution as Kalsedon Cave Suites, the Safe Hotel Program (Epidemic disease risk management audit program) has been added.
• Cleaning operations are carried out using materials and equipment in accordance with each area's regulations.
• The surfaces that are constantly touched in public areas and toilets, such as door handles, sinks, faucets, urinals and toilet bowls, elevators, elevator buttons, and handrails, are cleaned with great care; after cleaning with water and detergent, special disinfection products are used.
• In all of our general areas, central points were determined, and hand disinfection units were added.
• In general areas, all common areas and sitting groups have been rearranged to account for social distance.
• Our guests are guaranteed to pay attention to the general rules thanks to the social distance warning strips and directions added to all common areas. Cleaning and disinfection practices are regularly audited with detailed controls.
• Our cleaning practices are continued with disposable products.
• All closed areas of our hotels' ventilation systems and air conditioners are cleaned and disinfected on a regular basis.
Check-in and Check-out Procedures of Our Guests
---
It is important for us to know that your health is safe from the moment you check into one of our hotels. Here are the measures we've taken for this:
• Protocols specified by the Republic of Turkey Ministry of Health are applied to our guests during their check-in and during their stay; our guests showing the relevant symptoms are directed to health institutions by taking the necessary precautions.
• At check-in, our guests are asked to complete a form containing the questions requested by the Ministry of Culture and Tourism of the Republic of Turkey; written information is given about the hotel's measures and practices; and the HES code is requested during the reservation process or at the facility's entrance.
• When our guests arrive at the hotel, they must park their cars themselves, following the directions of the person in charge.
• In order to avoid congestion during check-in and check-out procedures at our hotels, social distancing measures have been taken and physical conditions have been rearranged accordingly.
• During our guests' check-in and check-out processes, all relevant devices and materials are disinfected after each use.
• Suitcases are delivered safely in front of our guests' room doors in accordance with the necessary hygiene rules during check-in and check-out to the hotel. When guests check out of the hotel, their suitcases are taken from the room door and left in their vehicles.
• The products that must be contacted during the check-in and check-out processes are reduced to a minimum, and all products are offered after they have been sterilized.
• The pos machines are placed within easy reach and disinfected after each use so that you can make contactless payments.
• If you need it, our reception team will assist you to supply sterile masks and disinfected wipes.
Our Disinfection Applications
---
Precautions we take during disinfection processes to ensure our hotel maintains the necessary hygienic conditions,
• Guest rooms, restaurants and bars, general areas, kitchens, personnel use areas, offices, warehouses, and all other guest areas at Kalsedon Cave Suites are thoroughly disinfected with Hydrogen Peroxide-based materials, the effects are known and approved.
• The general areas are regularly disinfected.
• The disinfection teams we've formed in our hotel conduct regular checks and studies in all areas.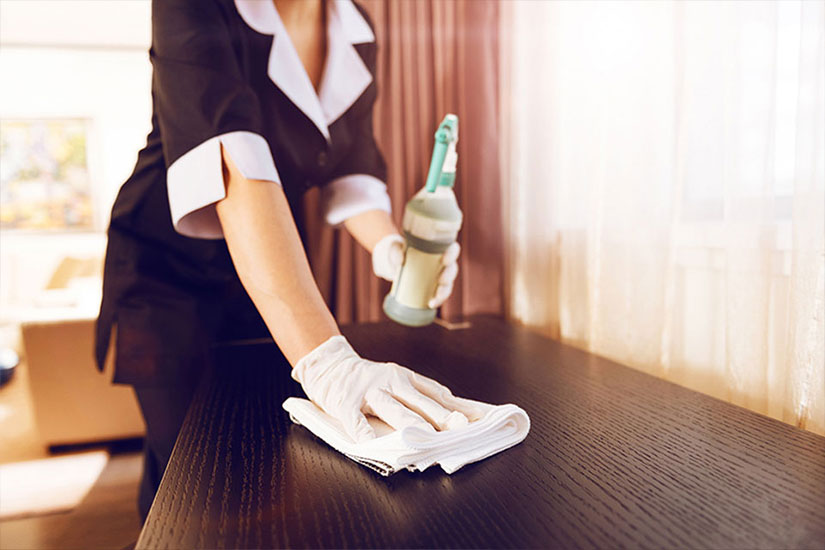 Our Guest Rooms
---
To ensure the necessary hygienic conditions during your stay, applications for our rooms:
Our staff and administrators, who work in housekeeping, work with masks and disposable gloves. After cleaning each room and before moving on to cleaning the other room; hand hygiene, washing and disinfectant are provided; new masks, gloves and cleaning cloths are used.
Disinfectant products are used in room cleaning to the extent that they are effective but not harmful to health. After each guest stays, our rooms are ventilated and left empty for 5 hours until the next guest arrives.
After routine cleaning, our rooms are ozonated or regularly disinfected. All textile products and towels are washed at 60 degrees or higher for a sufficient amount of time.

Our Precautions Regarding Our Colleagues
---
The precautions and practices we have taken for all our colleagues who will serve you with the hospitality of Kalsedon Cave Suites during your stay,
• All of our employees' health is checked on a regular basis in accordance with company policy.
• The rules and recommendations of all relevant official institutions, particularly the Ministry of Health, regarding Covid-19 have been added to our hygiene training programs that we are currently implementing.
• All of our employees wear masks and other protective equipment in accordance with the Turkish Ministry of Health and relevant official authorities' decisions.
• In the staff common areas, there are enough disinfection units, and these areas have been rearranged according to the social distance rules.
• For the health of both our guests and employees, the use of masks while on duty has been made mandatory for all our teammates.
Restaurant and Lobby
---
The precautions we take in the restaurant and lobby to ensure your safety in all areas of our hotel,
• Seating in restaurants and lobby areas was rearranged and necessary markings were made in accordance with social distance rules.
• In our food and beverage units, hygiene standards set by the Ministry of Health are applied, and hand disinfectants are available in all food and beverage areas so that our guests can easily use them.
• All food and beverage areas, tables and chairs are disinfected and hygiene is ensured after each service.
• Salt, pepper, toothpicks, various types of sugar and sauces are arranged in such a way that they are disposable.
• After washing the forks, knives, and spoons with detergents at the required temperature, the products that were specially packaged for the guests and that had common use were replaced with disposable portion products.
• When necessary, service hours can be divided into time zones to reduce guest density.