Your form has arrived. Thank you.
Turkish Night
---
Make your unique holiday unforgettable with a traditional culturL night of food, dance and music.
Experience the beauties offered by the unique geography of Cappadocia during the day and the traditional Cappadocia Turkish night entertainment at night. As part of the famous Turkish Night, which is the most important indicator of Anatolian and Turkish culture and is diligently held in Cappadocia, you can have fun and get to know our culture closely with this special night, which is decorated with Turkish culture and traditions and is filled with food, fun, and plenty of dancing. Make your unique holiday unforgettable with a fun and enjoyable night.
You can also plan your visit to Cappadocia right now and enjoy this wonderful experience.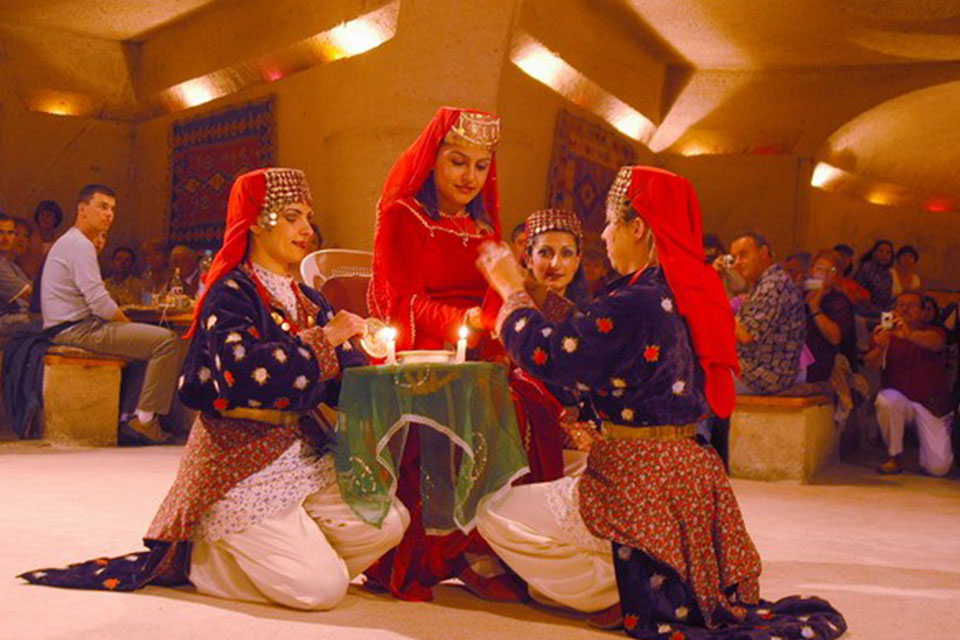 Historical Texture
Historical Texture
---
As Kalsedon Cave Suites, we invite you to discover the historical texture of Cappadocia, to feel its graceful ambiance, and to experience the joy of unique stories in our story that began in Çat Valley.